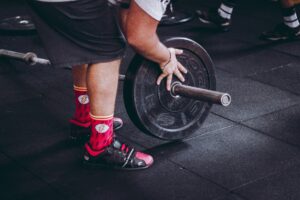 SMALL Group & Team training
We've worked with every type of sport and athlete over the course of our coaching careers. Whether you're looking to gain strength, get faster, reduce the risk of injury, or all of the above, let our team help develop the physical and mental qualities athletes need to be successful on and off the field.
sport psychology coaching
.With a PhD in Sport and Exercise Psychology, Dr. Adam Feit has the knowledge and resources to help individuals maximize their mental performance. From athletes struggling with lack of confidence or performance anxiety to coaches desperate to connect and lead their team, our team can help you build the skills needed to keep the mental edge sharp! 
SPORTS Nutrition Consulting
We've consulted with top universities and professional teams on the topic of high-performance nutrition. If you're looking to dial in your nutrition to gain muscle, drop body fat, or improve your performance, consider scheduling a consult with one of our coaches. Both Adam and Mary Kate are certified Precision Nutrition Level 2 Master Coaches and have worked with hundreds of athletes on improving their relationship with food.
WORKSHOPS, SEMINARS, AND PODCASTS
Collectively, we've given over 100 local, regional, and international presentations in the areas of performance training, nutrition, sport psychology, physical education, and coaching behaviors. Whether it's a keynote, class lecture, or personal podcast, we'll engage and educate your audience to the highest level.